Do you need to get dissertation help right  now? You have come to the right place.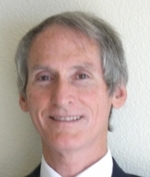 After earning my Ph.D. from Michigan State University, I worked as a faculty member in the Business School at the University of Texas at Austin and in the Public Policy School at the University of Kentucky. I quit my position as a tenured full professor to launch an independent research initiative of my own – Parkinsons Recovery – which has no ties to a University.
One of the special skills I cultivated while immersed as a faculty member for 20 years was how to help doctoral students formulate, write and defend a successful dissertation so they could earn their doctoral degrees.
Three Truths about Ph.D. Programs
There are three sad truths to Ph.D. programs. First, three out of five doctoral students never finish their programs. Many finish their course work. Many also fail to complete their dissertations. No dissertation? No degree.
Second, most doctoral students are unable to find the help they need to finish their dissertations. Chairs of dissertation committees are busy doing their own research.  Believe me when I say that the pressures on them to publish are enormous.  Committee members usually defer to the chair.  How do you get the help you need when you need it?
Third, it takes an average of 7.5 years for students to finish who finish. Why? Research is difficult to learn and difficult to do – even for those who are experienced researchers.
It shouldn't take that long – not if you get the help you need when you need it. I now extend the same help I gave to my own students to others seeking a Ph.D. degree by offering "real time" phone consultations.
The Challenge of Getting The Help You Need When You Need It.
It is an understatement to say the work of writing a dissertation is challenging. It requires mentoring. I know no one who can figure out how to write a dissertation that can be defended successfully without help. You do not learn how to write and defend a doctoral dissertation by reading a "How To" book.
If you have selected a chair of your dissertation committee who is an experienced, published researcher, you have made a wise choice indeed. They are in a position to give you the help that is needed to write a solid dissertation.
The unfortunate implication of your choice is that your chair is busy working on their own research. The time they have available to help you with your dissertation is limited. It takes some students months to get a 30 minute appointment with their chair.
Why? Pressures on your chair to publish are intense. Every hour they spend helping you with your research is one hour less they have available to do their own research. Rest assured that their failure to provide timely help is a function of the intense pressures that they confront to complete their own research.
What about getting help from committee members? They typically play a minor role in helping a student develop and learn research skills.
The Bottom Line
If you have been unable to get the help with your dissertation that you desperately need, I am  pleased to answer any and all questions – just as I did as a chair of many committees while serving as a tenured professor. I am certainly no substitute for the chair of your committee or any of your committee members. Rather, I am an experienced outside resource who can provide you with the help you need when your committee is not accessible.
Help When You Need It
I am committed to respond to your request for help in a timely fashion. When you get stuck – you are stuck in the mud. You need help now – not next week.
I do not know anyone who does not get stuck. If you have a pressing problem or need to solve a glitch with your dissertation, I am happy to help you now  -  not several weeks from now. I turnaround all requests for assistance that submitted Monday through Friday within 24 hours or less.
This means you are stuck today you can get the help you need now. I am there for you.
Given my extensive experience helping Ph.D. students navigate their journey through a Ph.D. program I am in a unique position to answer your questions and help solve the technical problems you might confront with your dissertation.
Who Can I Help?
Doctoral students (PH.D., Ed.D. and DBA) and students earning graduate degrees that require a thesis. I have had the most experience helping students seeking degrees from business schools and public policy and public administration schools including health administration and management. I have also had extensive experience helping doctoral and masters students in education schools, political science departments and communication programs.
What help can I provide?
Given my extensive experience helping Ph.D. and masters students through the difficult challenge of writing their theses and dissertations, I am in a position to answer any and all questions you might have and address any problems you might confront. My background is highly quantitative, though I have currently shifted into doing more qualitative research. You can review my vita by clicking HERE.
My own contributions to the research literature center on meta-analysis. The range of help I am in a position to provide consists of helping you:
Develop an interesting question to explore
Formulate a review of the literature that speaks directly to your question
Identify data that can be used to test your theory
Focus on the methods needed to test your hypothesis
Select an appropriate method to test your hypothesis

Understand the results of your data analysis (whether qualitative or quantitative)
Edit your dissertation
Integrate your chapters into a logical sequence

Interpret the suggestions you have been given by committee members
Sort through suggestions by committee members that are contradictory
How Do You Get Help from Me?
I provide real time consulting in one hour blocks. When you submit your request for help by processing an order for a consultation, I will ask you in an email to send me a preferred appointment time. Just let me know if the preferred time is as s0on as possible. I will confirm the time and call you during the schedule appointment hour.
During the appointment hour, I am happy to answer any and all questions you would like to for me address or to provide whatever assistance you need.
I do phone consultations in one hour blocks. All of my assistance is in real time – which is how I helped my own doctoral students. If you have something you want me to read – you will send it to me in advance, but I will only  begin reading it during the hour consultation. You get the advantage of my moment to moment reactions which will be similar to the reactions of your committee. My own students found this assistance to be invaluable.
I tell you the issues I come across as I spot them – if that is what you would like me to do.  I help you fix glitches that may have been flagged by a member of your committee. Committee members often tell a student something has to be rewritten or redone – but they do not explain what you need to do to fix the problem. I can help you set a strategy to resolve such challenges.
I am happy to extend editorial assistance with any written work you send. To be clear – I will not write your dissertation for you. I will explain the issues and make suggestions on how you can fix the problems that I see as I review what you send to me. My feedback is specific so that you will know how to fix problems with any single chapter or the interface of chapters.
Caveat
If you are looking for someone to write your dissertation – please do not call me. My job is to help you develop, write and defend a viable dissertation that you can be proud of and that will pass through the scrutiny of your committee. This will be your dissertation – research that you can take great pride in. More importantly, it will be research you can successfully defend.
How Does My Service Differ from Other dissertation Help You Might Find on the Internet?

There are certainly dissertation help services other than mine. I have no doubt that some of the services are excellent.  How does my service differ from others?
I am the only person who provides the consultations. I am not a large company that employees people from foreign counties. I do not employ assistants. With other dissertation services – you do not know who you are going to get.
I have extensive experience as a dissertation chair and committee member. Many of the dissertation services employ people who have a Ph.D. but they have never published and they have never served as a chair of doctoral committees, much less a committee member. Consultants employed by other dissertation services  have typically never even worked as a faculty member – much less been promoted as a tenured full professor.
I chaired 8 successful Ph.D dissertations at the University of Kentucky. All of my students (who wanted to finish) received their degrees before I resigned my tenured faculty appointment in 2003. My PhD. students now have appointments as faculty members at universities or have highly lucrative businesses.
I served as a committee member on over 100 Ph.D. committees at the University of Texas and the University of Kentucky.

What is Unique about the Dissertation Help You Will Receive from Me?

I respond when you need help. One of the reasons dissertations take so long to finish is that you run up against a road block and cannot figure out how to remove it. I help you when you get stuck. Members of your committee can help too – but it usually takes them a long time to get back to you.
How much does an hour consultation cost?
$75
Can I sign up for more than a single hour consultation?
Yes, but I recommend initially that you only sign up for a one hour consultation. I may be able to help solve whatever problem you have during a single consultation. The need for additional consultations may well be unnecessary.
Why is Timely Help with Your Dissertation Helpful?
There are many reasons students get stuck. I have seen them all. What really helps Ph.D. students finish their dissertations? Primarily, it turns on being able to craft a proposal that contains all of the components a committee expects should be in place to demonstrate competence as a researcher.
Who is available to help you tie together all the parts of a dissertation – the theory, the review of existent literature, the methods, the analysis of data and the derivation of conclusions? That primarily is the job of your chair, but many chairs are very busy doing their own research.
Why Do I Offer Dissertation Help to Doctoral Students?
While I am fully committed to my own independent program of research through Parkinsons Recovery, I miss the work I did as a faculty member. I thoroughly enjoyed helping doctoral students with their dissertations. I celebrated the day when each student graduated.
The simple answer is that I love research.  The work I loved doing as a professor was helping Ph.D.,Ed.D. and DBA students formulate and write successful dissertations so that their committees would have no hesitation accepting them at the final dissertation defense.
How Do I Schedule a Dissertation Phone Consultation?
Order a consultation by clicking on the shopping cart button below: :
You will receive a confirmation email. This e mail will ask you to email me for a suggested appointment time.  Include a phone number for me to call you. I will confirm the time and if I am unavailable at that time, suggest an alternative time.  I always respond as quickly as possible. I am well aware that if you are asking for a consultation, you need to talk now.
100% Guarantee
It is my heartfelt goal to help you through the process of earning a Ph.D. by writing a defensible dissertation. If I am not helpful in this regard, I will refund your $75 – no questions asked.